Other Options
---
BUSYPOD Medium Meet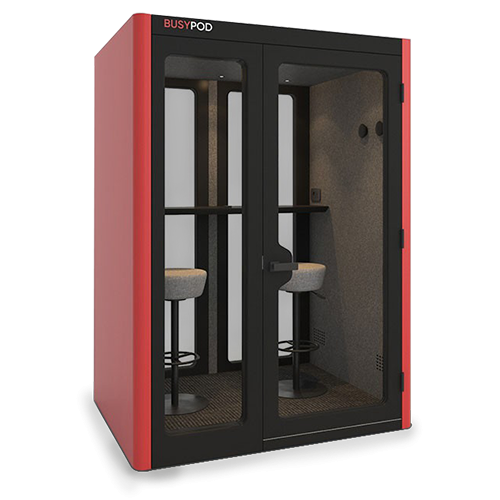 BUSYPOD Medium Meet
Mit Arbeits-Pods und Meeting-Pod-Alternativen bietet Ihnen BUSYPOD Medium Komfort, während Sie die Vorteile der fortschreitenden Technologie mit der Veränderung der sozialen Ordnung bewerten. BUSYPOD bietet die Möglichkeit, die Sprachanrufe, die heutzutage ein Problem darstellen und unsere Ohren kratzen, in Büroumgebungen zu minimieren. Es ist ein brandneues Produkt, das Einzelgespräche mit dem Vorteil, eine einzelne Person zu sein, bei ausreichendem Komfort ermöglicht und mit seiner Schalldämmung andere Menschen aufatmen lässt. Es gibt eine große Auswahl an Farben und Materialien für das Design des BUSYPOD Medium.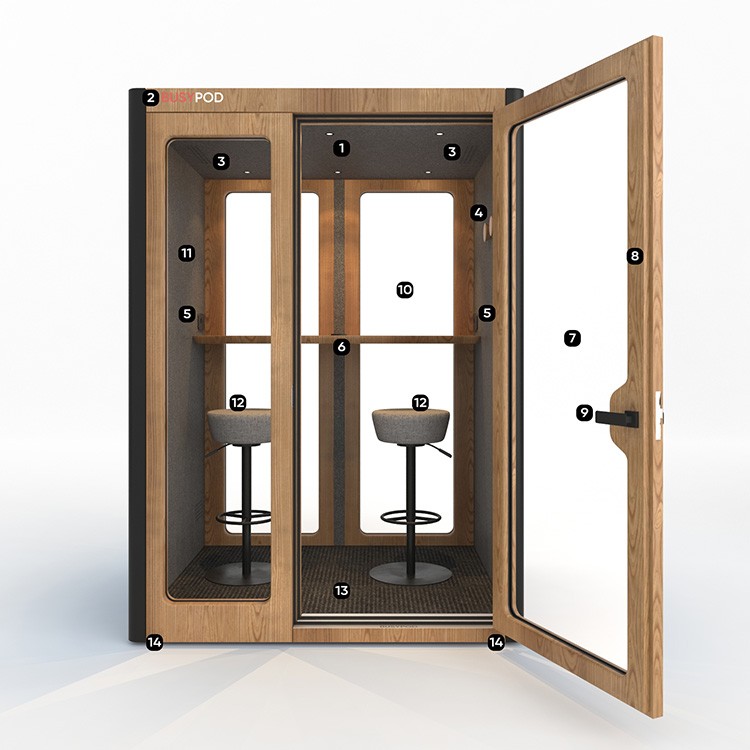 TECHNISCHE EIGENSCHAFTEN
1) Plafonnier 6 Led (1 watt/par)
2) Voyant d'avertissement d'occupation
3) Ventilateur de ventilation
4) Cintres
5) Module d'alimentation : prise de courant, USB , Cat6 (en option)
6) Variations de table ergonomiques et personnalisées
7) Verre feuilleté insonorisé
8) Porte à cadre en bois stratifié naturel
9) Poignée noire ou blanche mate
10) Verre feuilleté acoustique
11) Panneaux latéraux en feutre acoustique
12) Tabourets réglables en hauteur
13) Moquette mobile
14) Roulettes dissimulées pour le déplacement (en option)
15) Écran
16) Système de gicleurs et d'avertissement d'incendie
17) Rampe pour accès handicapés
MATERIALIEN UND FARBEN
EXTERIOR COLOURS

DOOR FRAME AND TABLE MATERIALS

FELT MATERIALS

UPHOLSTERY MATERIALS

DIMENSIONS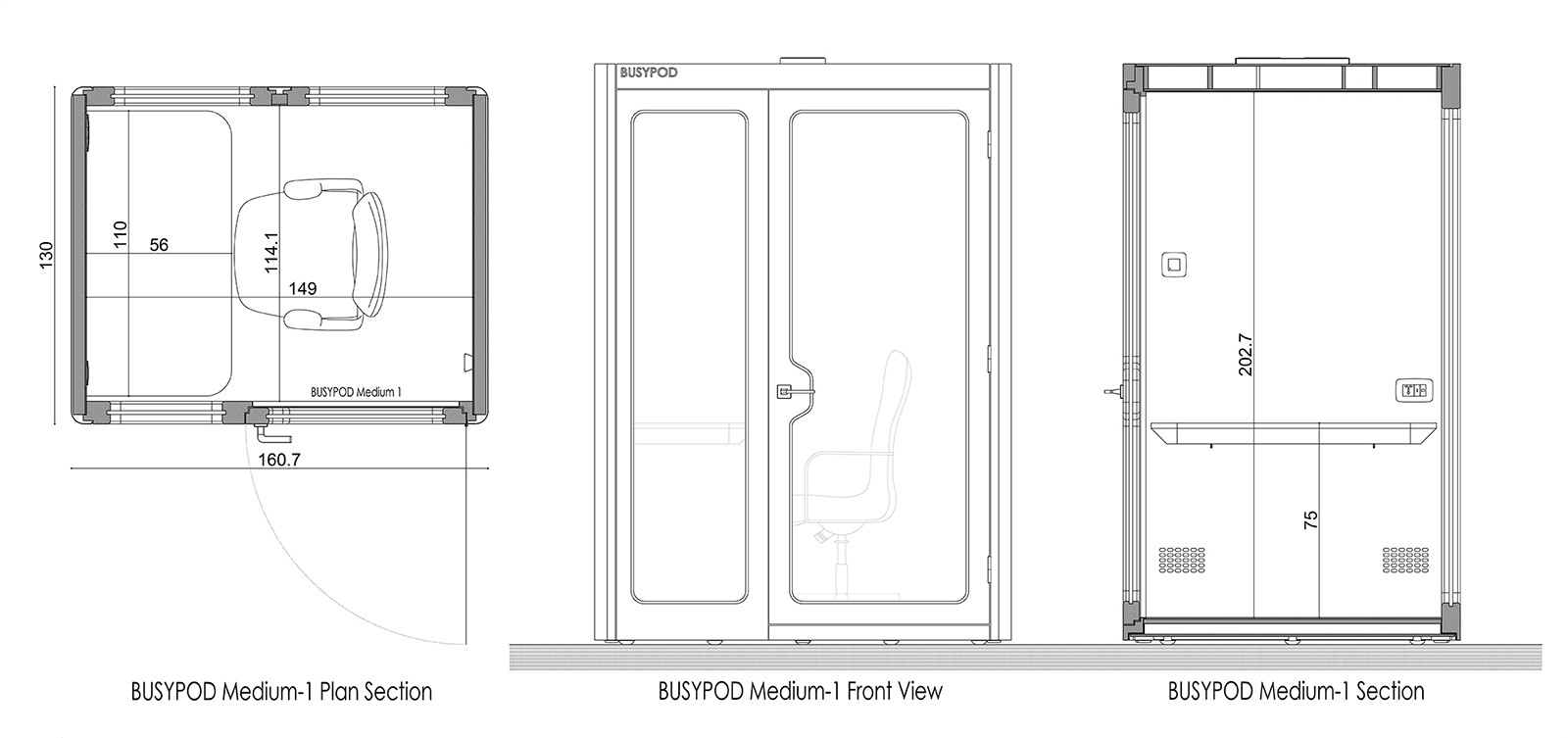 Other Products
Office Phone Booth
Die effizienteste Art zu arbeiten ist der passende Arbeitsplatz mit seinen perfekten Maßen. Obwohl Großraumbüros als geeignete Arbeitsumgebung gelten, wird es aufgrund von Umgebungsfaktoren und Geräus...
BUSYPOD Medium Work
With working pod and meeting pod alternatives, BUSYPOD Medium provides you comfort while evaluating the blessings of advancing technology with the change in the social order. BUSYPOD offers the opport...
Füllen Sie Ihre Informationen aus, damit wir Größendokumente senden können.