Office Phone Booth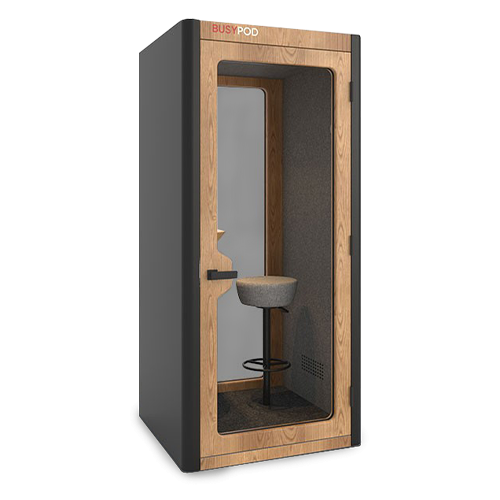 Office Phone Booth
De meest efficiënte manier van werken is de juiste werkruimte met zijn perfecte afmetingen. Hoewel open kantoren als een geschikte werkomgeving worden beschouwd, wordt het door omgevingsfactoren en de geluiden om je heen moeilijk om je op je werk te concentreren. BUSYPOD Phone Booth is precies voor deze problemen gebouwd. Het is geluiddicht en helpt u om interesse in uw bedrijf te tonen zoals u dat wilt. Natuurlijk verdient u vrijheid, vertrouwelijkheid en comfort. BUSYPOD biedt u dit allemaal op een compacte plaats met veel keuze aan kleuren en materialen voor BUSYPOD-ontwerp.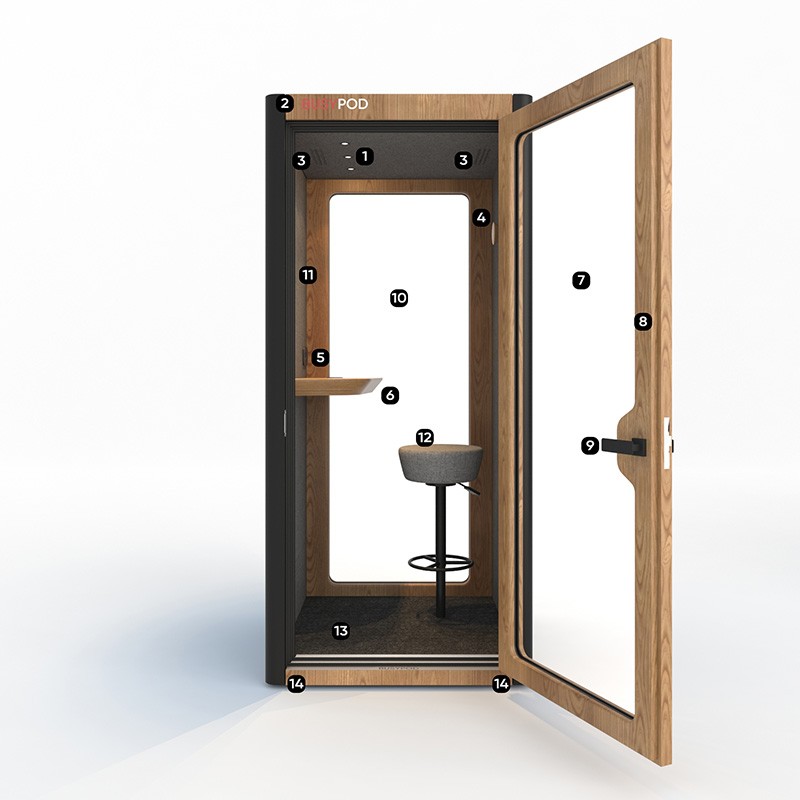 TECHNISCHE KENMERKEN
1) Plafondlamp met 3 leds (1 watt/per)
2) Waarschuwingslampje voor druk
3) Ventilator
4) Kleerhanger
5) Voedingsmodule: stopcontact, USB , draadloze oplader, Cat6
6) Ergonomische en op maat gemaakte tafel
7) Geluidsgestuurd gelaagd glas
8) Natuurlijk hout gelamineerde framedeur
9) Mat zwart of wit handvat
>10) Akoestisch gelaagd glas of achterpaneel met vilt
11) Akoestisch vilten zijpanelen
12) Op de vloer gemonteerde, in hoogte verstelbare kruk
13) Verschuifbaar akoestisch tapijt
14) Verborgen zwenkwielen voor Verplaatsen
15) Brandsprinkler en waarschuwingssysteem
16) Helling voor gehandicapten
MATERIALEN EN KLEUREN
EXTERIOR COLOURS

DOOR FRAME AND TABLE MATERIALS

FELT MATERIALS

UPHOLSTERY MATERIALS

DIMENSIONS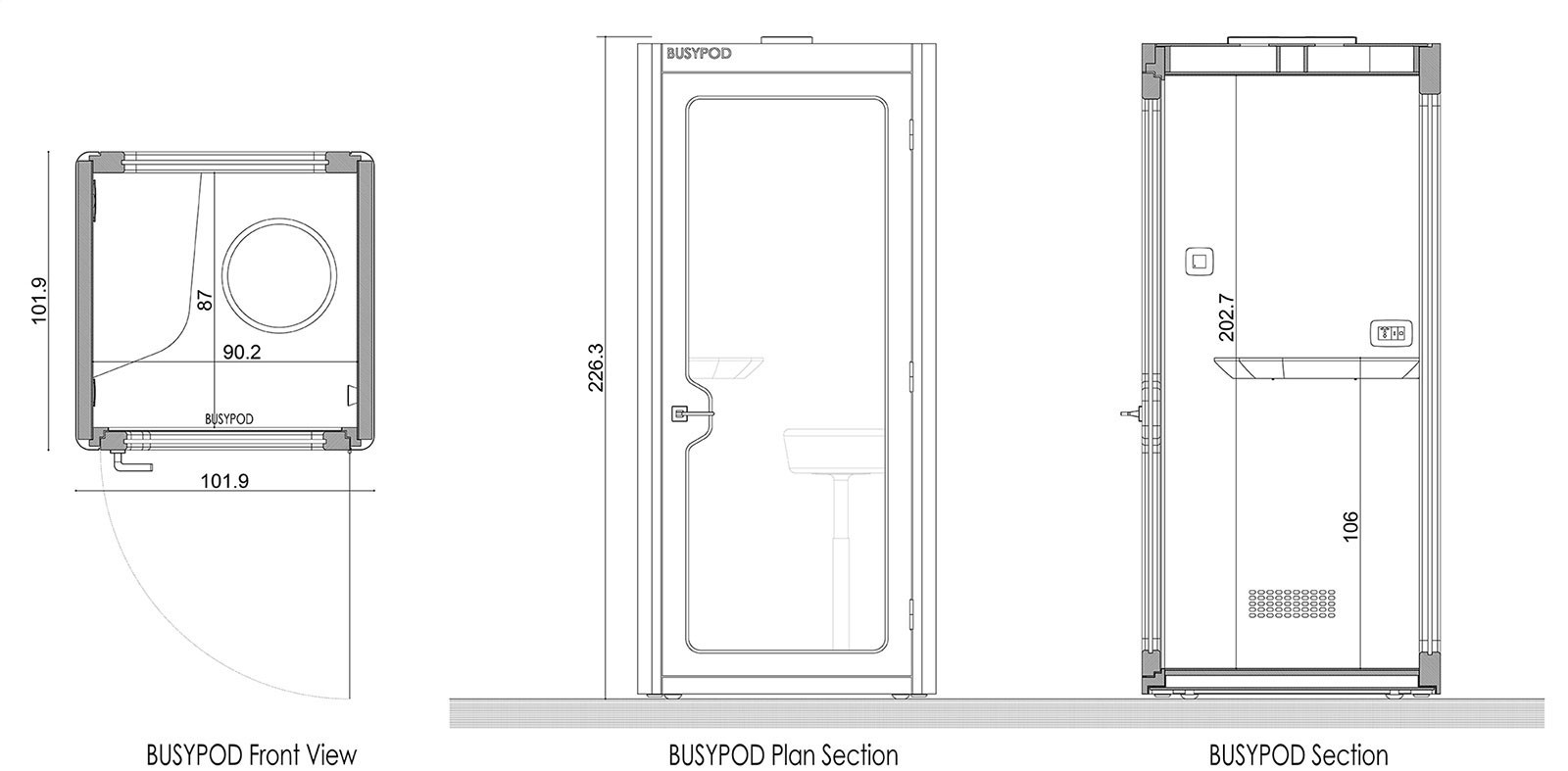 Other Products
BUSYPOD Medium Meet
Met alternatieven voor werk- en vergaderpods biedt BUSYPOD Medium u comfort terwijl u de zegeningen van de voortschrijdende technologie met de verandering in de sociale orde evalueert. BUSYPOD biedt d...
BUSYPOD Medium Work
With working pod and meeting pod alternatives, BUSYPOD Medium provides you comfort while evaluating the blessings of advancing technology with the change in the social order. BUSYPOD offers the opport...
Fill in your information so that we can send size documents.