BUSYPOD Medium Work Office Phone Booth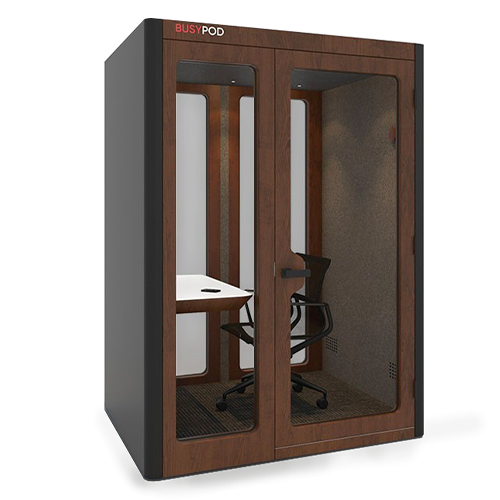 It is designed to provide a large and comfortable area where you can focus on your work in your single work. As in all our products, sound insulation is given importance and it isolates you from the external environment and distracting factors. In this way, you can carry out your long-term work in comfort, where you can be alone with yourself.
---
TECHNICAL FEATURES
1) 6 Led Ceiling Light (1 watt/per)
2) Busy Warning Light
3) Ventilation Fan
4) Coat Hanger(s)
5) Power Module:Power Socket, USB, Wireless Charger, Cat6
6) Ergonomic and Customized Working Table
7) Sound Controled Laminated Glass
8) Natural Wood Laminated Framed Door
9) Matt Black or White Handle
10) Acoustic Laminated Glass or Back Panel With Felt
11) Acoustic Felt Side Panels
12) Screen
13) Shiftable Carpeted Floor
14) Hidden Casters For Relocate
15) Fire Sprinkler and Warning System
16) Ramp for Disabled Access
MATERIALS AND COLOURS
EXTERIOR COLOURS

DOOR FRAME AND TABLE MATERIALS

FELT MATERIALS

UPHOLSTERY MATERIALS

DIMENSIONS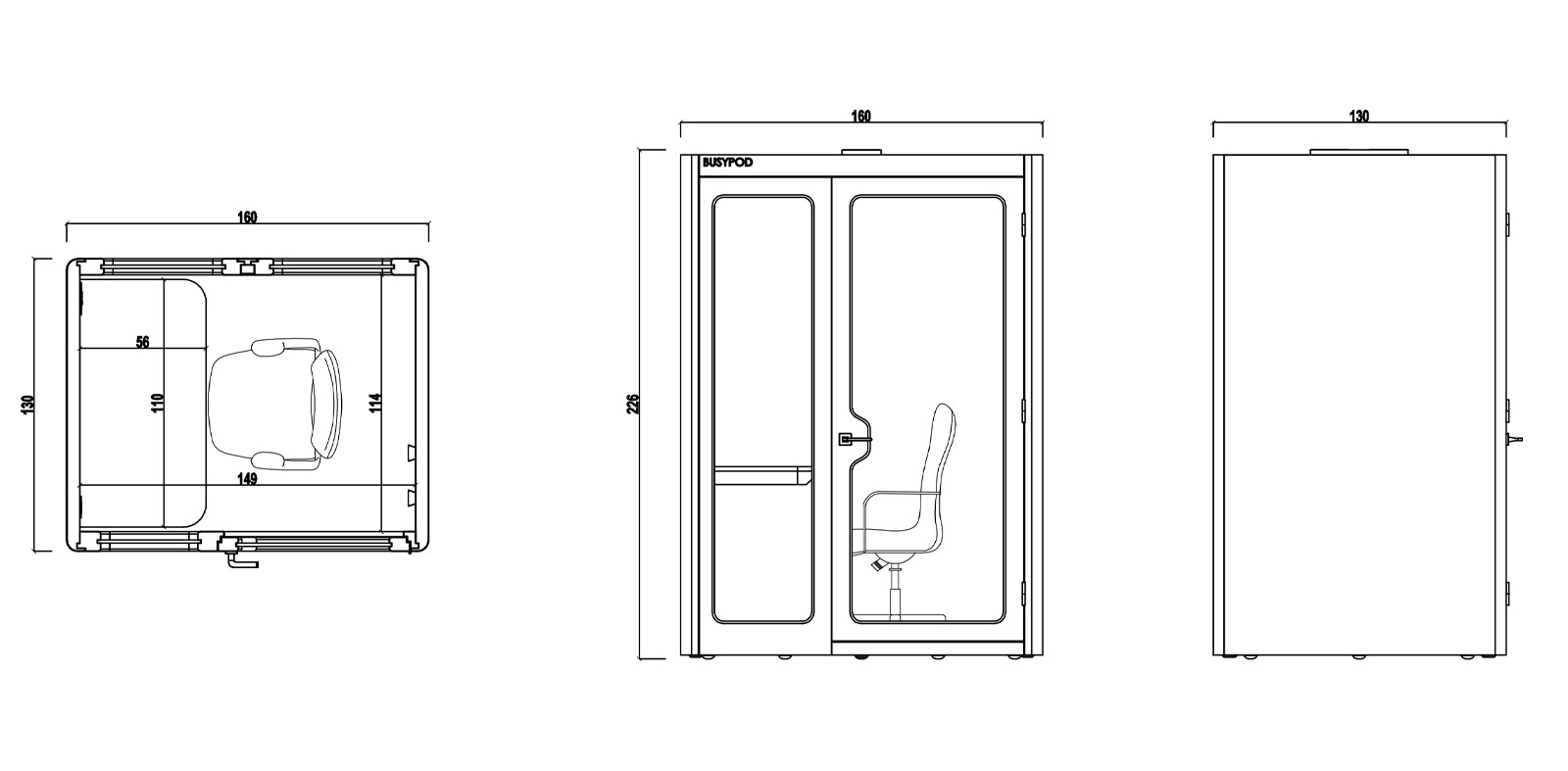 Other Options
Fill in your information so that we can send size documents.