BUSYPOD Medium Meet Office Phone Booth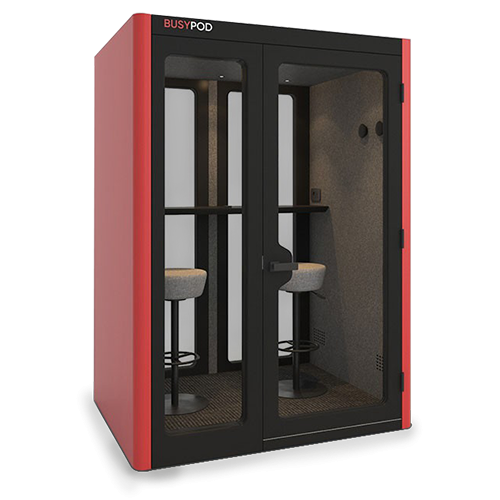 BUSYPOD Medium Meet provides you and your colleagues with an efficient working environment where you can get away from the bustle of the office environment in one-on-one meetings. While BUSYPOD Medium Meet provides this oppurtunity, it occupies minimum space in your office thanks to its appropriate dimensions and increases the efficiency of your meetings. With its stylish design, you can reach privacy, efficiency and comfort as well as adapting to the office environment.
---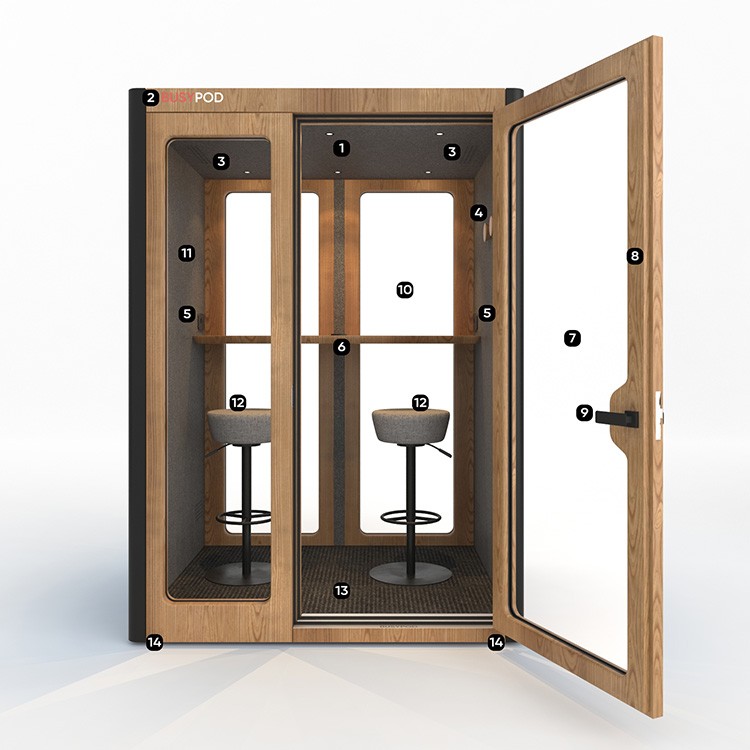 TECHNICAL FEATURES
1) 6 Led Ceiling Light (1 watt/per)
2) Busy Warning Light
3) Ventilation Fan
4) Coat Hangers
5) Power Module:Power Socket, USB, Cat6(optional)
6) Ergonomic and Customized Table Variations
7) Sound Controled Laminated Glass
8) Natural Wood Laminated Framed Door
9) Matt Black or White Handle
10) Acoustic Laminated Glass
11) Acoustic Felt Side Panels
12) Height Adjustable Stools
13) Shiftable Carpeted Floor
14) Hidden Casters For Relocate (optional)
15) Screen
16) Fire Sprinkler and Warning System
17) Ramp for Disabled Access
MATERIALS AND COLOURS
EXTERIOR COLOURS

DOOR FRAME AND TABLE MATERIALS

FELT MATERIALS

UPHOLSTERY MATERIALS

DIMENSIONS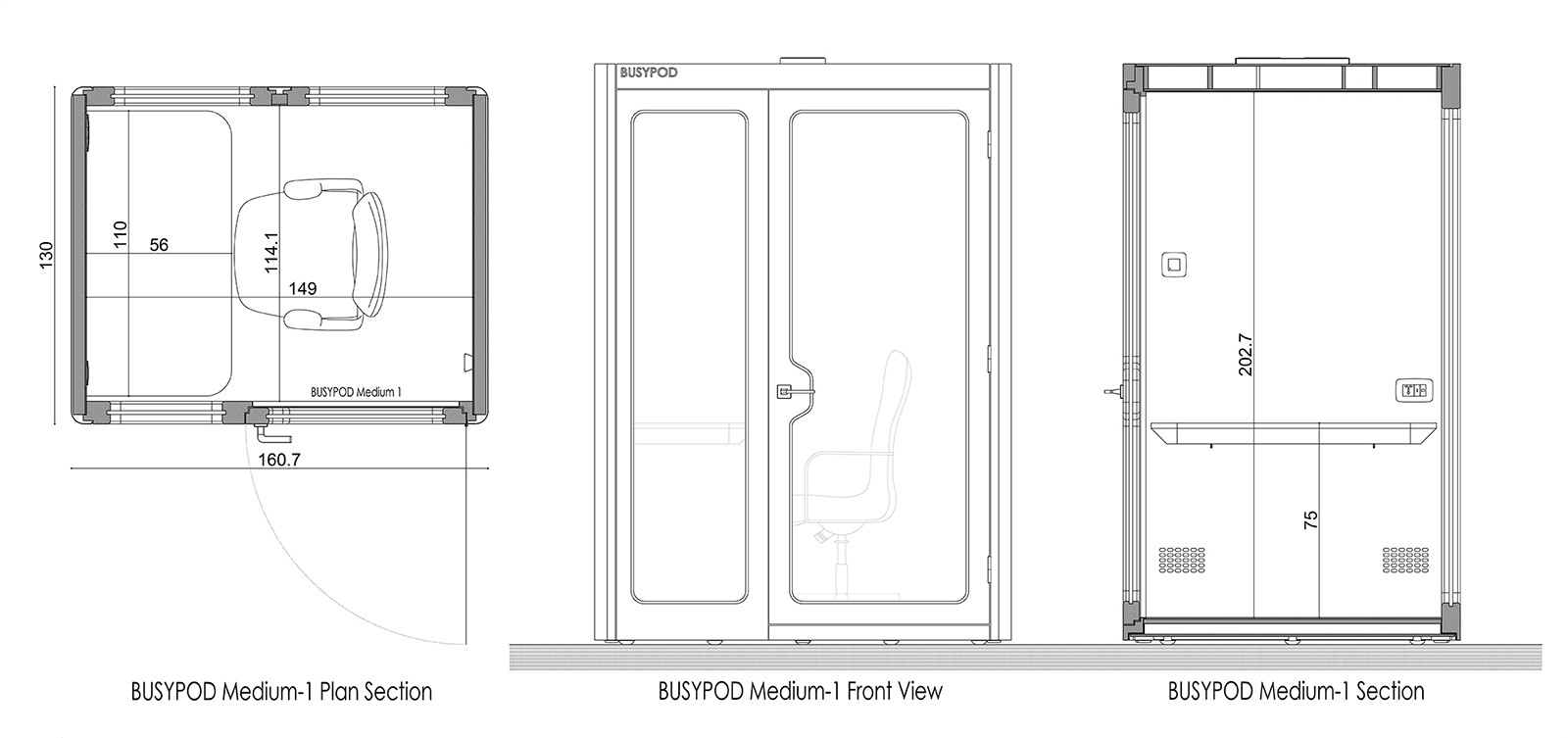 Other Options
Fill in your information so that we can send size documents.